One of the things I've enjoyed most about joining Pinterest is getting ridiculously fantastic ideas, all in one place, for home, fashion, (future) babies, travel, and food.
LET ME TELL YOU ABOUT THE FOOD.
I drool as I scroll by decadent recipes like Cinnamon Roll Pancakes that would surely send me into a wonderful, Cinnabon-sized sugar-coma upon first bite,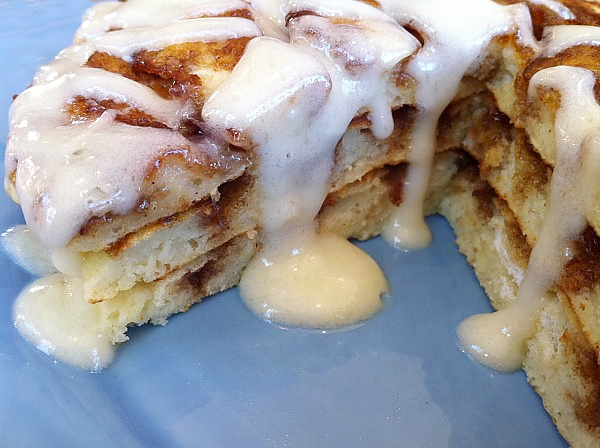 glup as I imagine the, um, zillions of items I could drizzle thick, luscious Homemade Cheese Sauce on if only given the chance,
and even go so far as to make emergency stops at the grocery store for the ingredients to make creamy Cheesecake Stuffed Strawberries for fear of spending another moment without them.
Cheesecake. Stuffed. Strawberries. People. These babies are right up there with chocolate-covered-frozen-cheesecake-on-a-stick in terms of cheesecake ingenuity. I nearly fell off my chair when I saw them on the boards!
I made a batch of these stuffed stunners yesterday afternoon, and took a plate over to my parent's house to give them a taste. I was quite sad for my Mother's poor timing, as she was at Kohl's when I showed up, and my Dad – whose sweet tooth rivals my own – simply cannot be trusted around a plate of goodies unattended. I made him promise he'd save her a few, but chances seemed slim as he mumbled "Uh-huh. Sure. Whatever you say!" in between mouthfuls of stuffed strawberries.
A text message from my Mom a few hours later confirmed that he had indeed pulled through for his dear wife.
"What is IN this filling? I could straight up just eat that by the spoonfuls!"
By the spoonfuls.
Oh boy. ;)
These cheesecake stuffed strawberries are as easy as they are mouthwatering. Start by cutting the tops off of 2lbs of strawberries, then, with a small paring knife, hollow out the insides. I found it was easiest to do this by placing the strawberry flat on a cutting board and rotating it as I cut.
Voila. :)
Next, mix up your cheesecake filling.
That'd be powdered sugar and vanilla extract, whisked into softened cream cheese. Yummy.
Scrape the cheesecake filling into a piping or ziploc bag, cut the end off,
then stuff.
At this point you'll be dying for a taste – but practice patience, as there's one final, glorious step left.
The graham cracker crust step…YES.
Crush up some sweet and crunchy crackers, then dunk and roll your cheesecake stuffed berries on in.
Wheee!
Now, you'll need a friend or family member around at this point to make sure there aren't more cheesecake stuffed strawberries going into your mouth, than onto your plate. I was left allllll alone during assembly and, well, let's just say major casualties were suffered…
Ahhhhhh…
Can you imagine how big of a hit these would be at your next potluck or get together? Sun-ripened strawberries stuffed with velvety-smooth cheesecake filling, then topped with the unmistakable crunch of graham cracker. Unbeatable!

free email bonus
Dinner Made EASY
5 days of simple yet flavorful recipes that take the stress out of dinnertime!
Description
Cheesecake Stuffed Strawberries are a sweet treat with less guilt!
Ingredients
2lbs strawberries
8oz 1/3 less fat cream cheese, softened
1/2 cup powdered sugar
1/2 teaspoon vanilla extract
3 full sheets gluten-free or regular graham crackers, crushed
Directions
Cut the tops off the strawberries and, using a paring knife, hollow out the insides.
Combine softened cream cheese, powdered sugar and vanilla together in a bowl, then transfer to a piping or ziploc bag. Snip the corner off the bag and pipe filling into the strawberries, allowing the filling to come a little over the top of the berry.
Pour the crushed graham crackers into a shallow dish or bowl. Dip the exposed top of the cheesecake stuffed strawberry into the crumbs.
Place into the refrigerator for at least 30 minutes before serving.
This recipe is courtesy of Iowa Girl Eats, http://iowagirleats.com.
Devour.